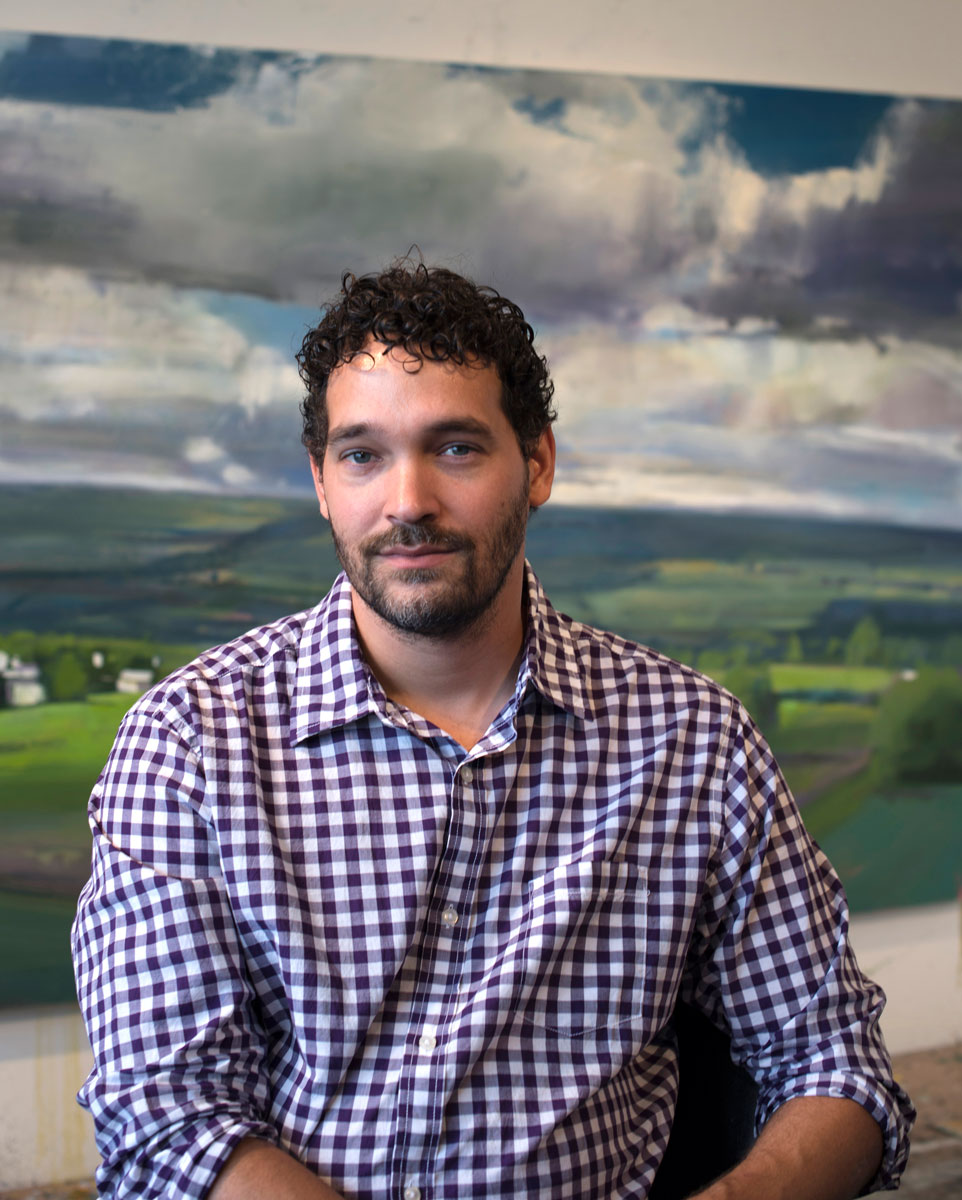 Chris Segre-Lewis is a nationally-represented artist and educator known for his semi-abstract landscape.
With a diverse background in music, teaching, and visual arts, Chris seamlessly weaves together different techniques to create immersive experiences that resonate with audiences. His works reflect a deep exploration of geographic terrain, spirituality, and human interaction with creation.

Born in Jamaica, Chris immigrated to the Florida coast. Since 1994 he has found residence in the beautiful horse country of central Kentucky. Chris graduated from Asbury University with a B.A. in applied communications and a minor in fine art. He completed his education by earning a Masters of Fine Arts from the University of Kentucky in 2005.  For nearly twenty years, Chris has also served as art faculty at various colleges and universities.
As an entrepreneur, Chris has successfully launched several ventures in the creative industry, pushing boundaries and embracing innovation. With an unwavering passion for his craft and a relentless pursuit of excellence, Chris continues to inspire and engage through his art and educational endeavors. 
Chris currently resides in central Kentucky with his family.